This week I was asked if I would take headshots for a footy club (AFL, not soccer) and was informed there would be around 40 people.  My first thought was that this was no quick task and that it would take me hours to ensure everyone had a good enough photo to be used for print.
Surprisingly though, once everything was prepared, the footy team came in from a training session, lined up in a giant queue and sat down.  I snapped a few quick shots and then the next person was already in the seat by time I'd checked the photo.. It was the most organised chaos I had witnessed and only took an hour to complete all of the headshots and a few small group shots.  Good work guys for soldiering through!
With lack of forward prep for this particular occasion I was extremely happy with the outcome and I'm over the moon that my work will be printed up on the teams wall for at least this footy season.
Backdrop: Club sponsor banner
Lens: Canon 70-200 2.8 IS @ F10 and 100mm
Camera: Canon 6D @ 1/100, ISO100
Front Lighting: Deep 70cm Octabox with an Elinchrom D-Lite RX 4 @ 4.6 power
Side Lighting: Elinchrom D-Lite RX 2 @ 3 power shooting into a reflective umbrella
As you can see from the below image (sorry for the quality - the good camera was busy taking photos), the setup itself was quite simple and gave enough depth of field to ensure the photos had a professional feel.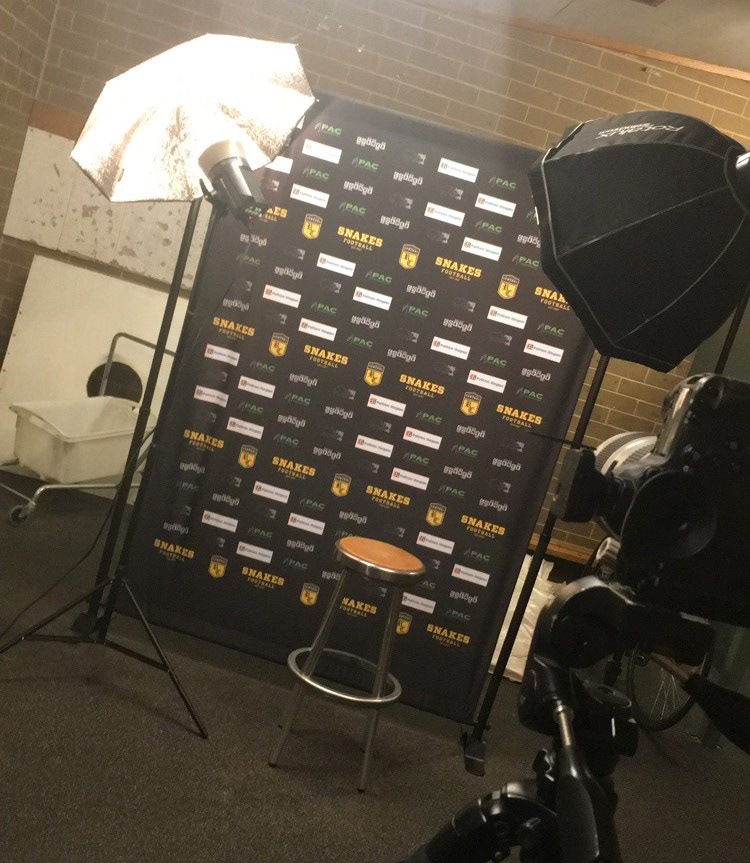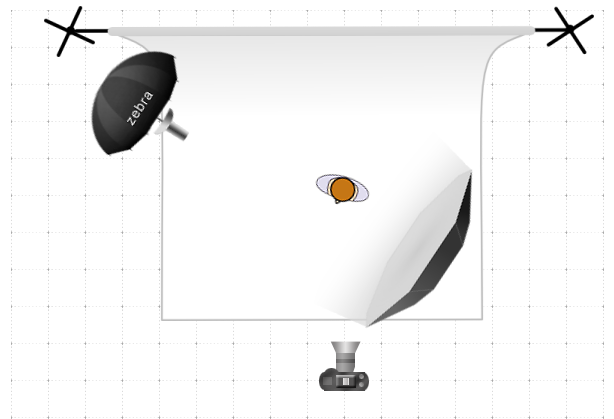 Following the test shot were the team headshots.. I haven't put them all here as it would be slight overkill but it gives you the idea of what you can achieve with a small room and a simple setup.